Classroom Management Tips -
HANG UPS –

Hang ribbon from a paper clip with a clothespin at the end. Glue a cut out from fun foam to the end of the clothespin. Tuck the paper clip in a ceiling tile and then attach the children's work to the clothespin.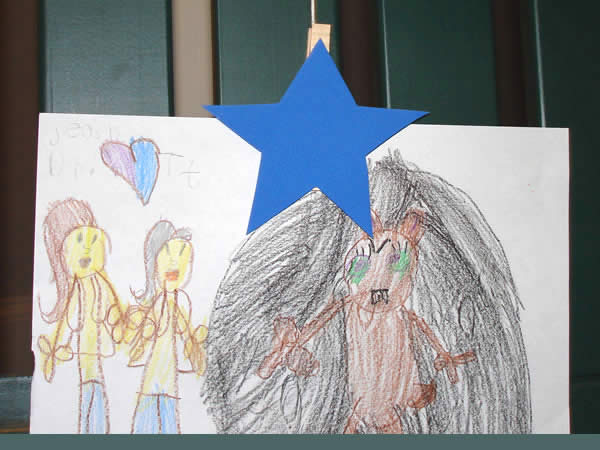 CLASSROOM LABELS
 –

Do you label materials in your classroom, such as the door, blocks, etc.? During the middle of the year change the labels to complete sentences using sentence strips. For example: "This is the door." "These are blocks."
LUCKY STICKS -

Give each child a jumbo craft stick and ask her to decorate it with her name and designs. Place all of the children's sticks in a plastic cup. Explain that when you need a student to help you, you'll pick a stick. That "lucky" person gets to do the special job. Place her stick in your desk after she's had a turn. When all the sticks have been used up, place them in the cup and begin all over again.
WIGGLES
 –

Say this poem before walking down the hall.

Wiggles, wiggles, go away.
It's time to walk down the hall today.
BUTTERFLY ARMS
 –


 Have children put their hands behind their backs and stick out their elbows and wiggle them. They'll love their "butterfly arms" as they flutter down the hall.