Seasonal Books -Have children make original versions of this song by coming up with their own words and motions. You could do scary words at Halloween, toys for Christmas, things they are thankful for in November, etc.

Independent Reading -Encourage children to "read and sing" their individual copies at rest time or during independent reading.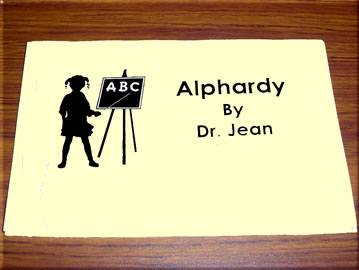 Click picture for larger image
More! You can sing a similar song to the tune of "Twinkle Little Star." For example:
A is for apple.
B is for bounce.
C is for cut.
D is for dig….
<--Previous Page || Next Page-->